Stratus Panel - Sphinx > Configuration
The Webscale STRATUS Sphinx service is designed for the Mirasvit Magento 2 search extension but may work for other modules.
Configure the Mirasvit extension with the following settings:
Set the Engine to "External Engine"
Set the path to "/usr/bin/searchd" on port 9312
Set the host/ip to "sphinx"
Under Additional Configuration > Custom Base Path, add "/srv/public_html/var/sphinx"
Save the configuration
This will generate a sphinx.conf in var/sphinx in the Magento document root. This file must be generated before enabling Sphinx in the Sphinx Info panel.
The location of the configuration file should be set in the Sphinx Configuration panel.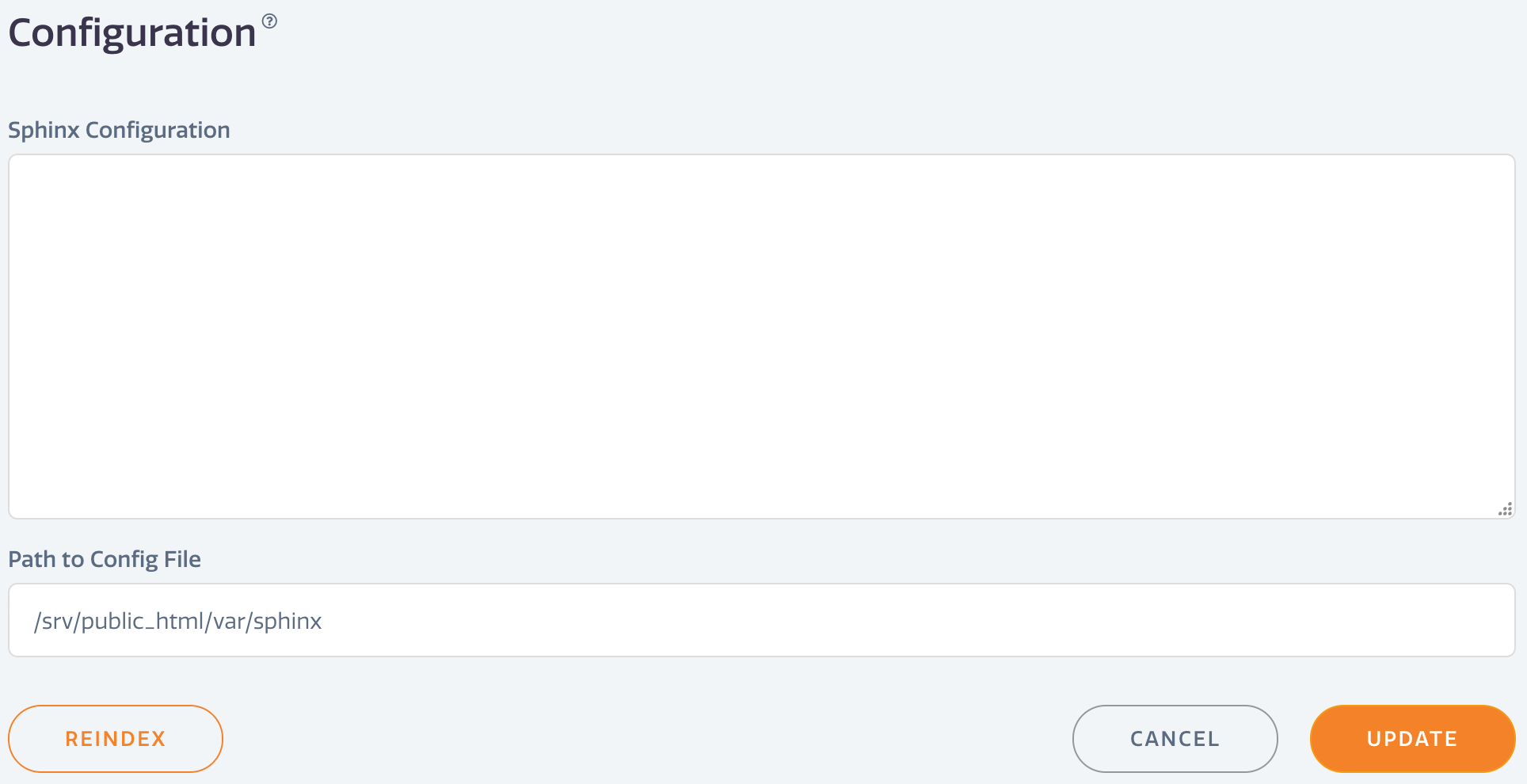 Go to Sphinx > Configuration in the Webscale STRATUS sidebar menu. * Configuration —Enter any configuration customizations. * Path to Config File — Edit the file path to the Sphinx configuration file.
Click UPDATE.
Click REINDEX to force a re-index of the Sphinx service.
Re-indexing should be completed after any configuration update.
Feedback
Was this page helpful?
Glad to hear it! Have any more feedback? Please share it here.
Sorry to hear that. Have any more feedback? Please share it here.
Last modified January 1, 0001