Stratus Panel - Elasticsearch > Info
Elasticsearch is a powerful search tool to replace slower MySQL searches.
Elasticsearch indexes a Magento store and provides rapid search results for customers.
With Magento 2.3+, Elasticsearch is available to Magento Community stores. Magento 1.x stores can use Elasticsearch through third-party extensions.
You can change the version of Elasticsearch under Elasticsearch -> Version.
You must also configure Magento to use Elasticsearch.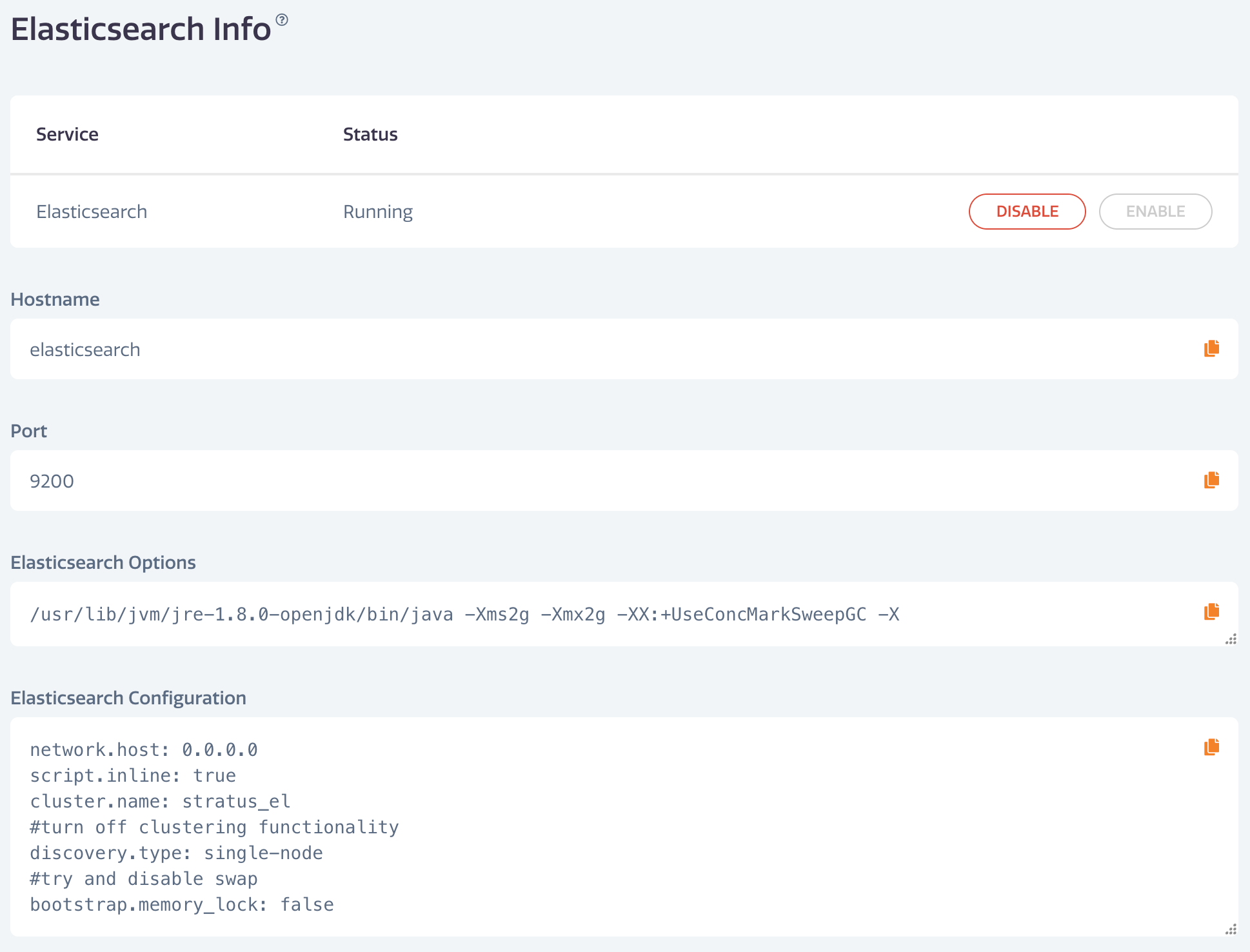 To view the status of Elasticsearch in Webscale STRATUS, go to Elasticsearch > Info in the STRATUS sidebar menu.
To enable Elasticsearch, click ENABLE.
To disable Elasticsearch, click DISABLE
To copy any field value for other use, click the copy icon in the upper-right of the field.
Enabling or disabling Elasticsearch will restart the Webscale STRATUS environment and will result in 1-2 minutes of downtime.
Feedback
Was this page helpful?
Glad to hear it! Have any more feedback? Please share it here.
Sorry to hear that. Have any more feedback? Please share it here.
Last modified January 1, 0001